This version brings a lot of stuff!
New
Edge of profile and icons
Now users have an edge depending on their role in the game.
Now you can choose an icon as a profile image when you click on it.
A heart that refers to your "Lynium points" was added. You can click on it to quickly go to the store
Now the color of the ranking changes for the first 3 places.
Store
In the store you can buy icons (and other things later) with your Lynium points.
You can also
Go to the Web page to buy points.
Redeem your codes.
Changes
Chat
The design was changed a bit and more information was added.
Friends
The profile icon is now displayed on the side of the user name.
Now the rank is displayed.
Now it shows how long ago it was his last connection.
The color of the user name is now displayed according to its role.
Now there is a button to update friends.
Friends are automatically sorted by his username.
The "Accept" and "Refuse" Friend request buttons now contain icons instead of text.
Chat
The username of the connected users is now indicated.
The color of the usernames is now displayed according to their role.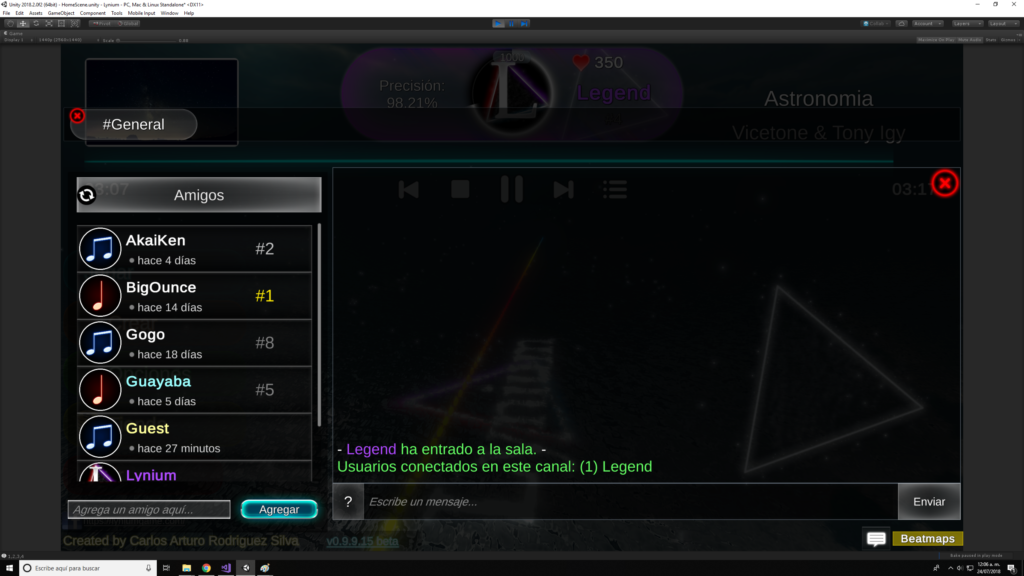 Your friend's user profile is displayed when you hover over his information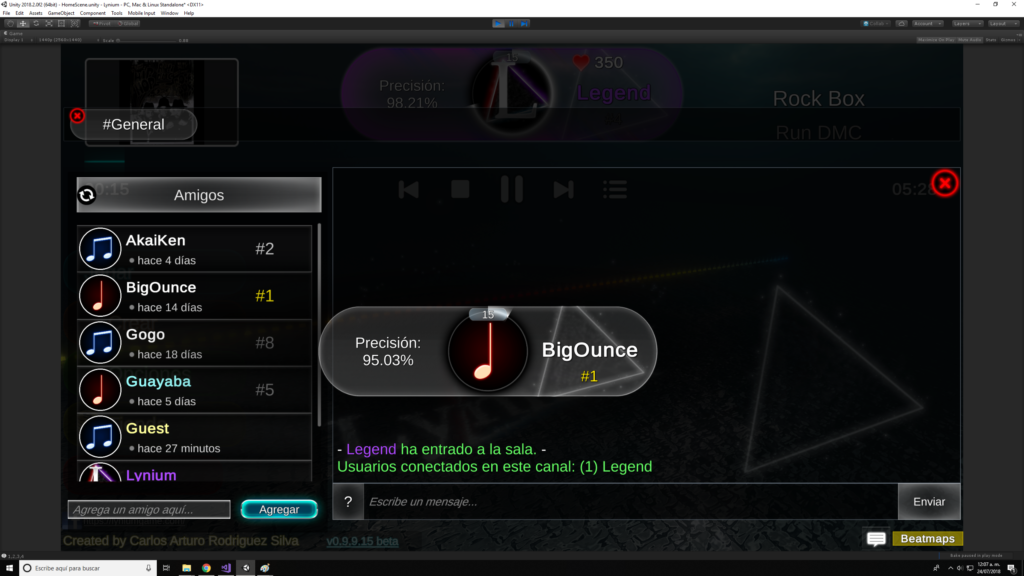 Home
Some adjustments were made to the texts.
The "Donate" button was changed to "Store".
We added the official website address and a social networking link.
Rankings and song data
The design of the rankings changed and now shows the user icon and its profile image.
The rankings with perfect score or accuracy will be shown in Gold Style.
Now there is a button to update the ranking.
Now showing how many time ago the ranking was uploaded
The color of the title and artist of the selected song are now white.
Additional ranking information is now displayed when you hover the cursor over it
The user profile is now displayed when you hover over his icon.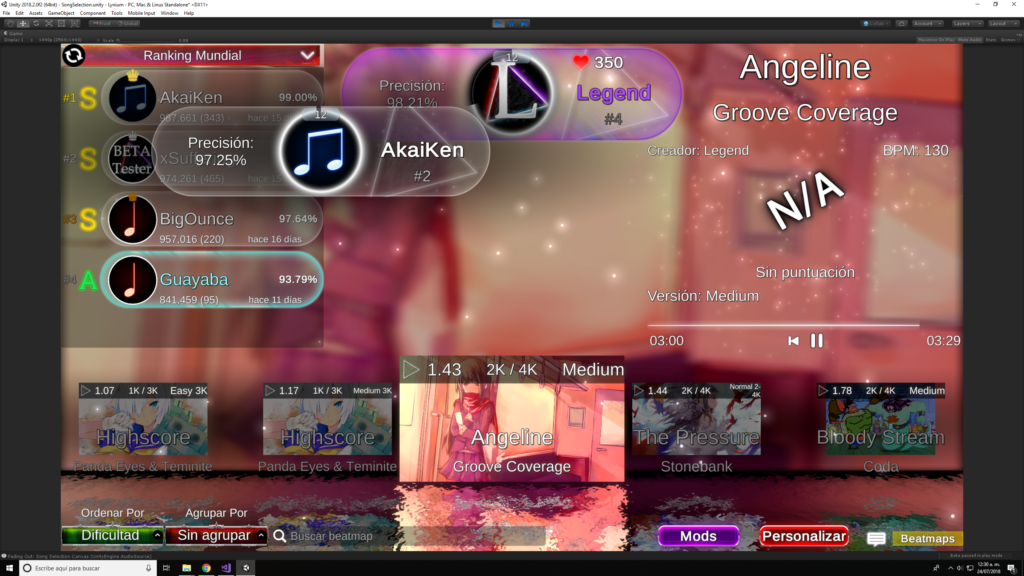 Game
It has changed the design of the punctuation texts, and streak.
Other
Now the rankings that fail to be sent are retried up to 10 times.
A message is now displayed when your score is being sent or when it fails to send.
Some messages was been deleted at the bottom for some actions.
In the Beatmap downloads, now shows how long ago was his last update.